Special Passover Edition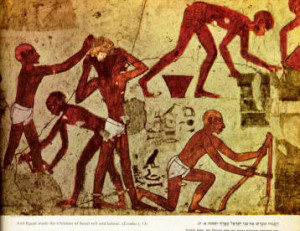 "And the Egyptians made the children of Israel to serve with rigor:
And they made their lives bitter with hard bondage, in mortar, and in
brick, and in all manner of service in the fields." Exodus 1:13-14.
Dr. Beno Rothenberg, director of the Institute of Archaeo-Metallurgy, University College London, has written many books including An Archeaological Passover Haggadah. In an attempt to prove that the Hebrews were enslaved and traveled to Israel as the Bible says, Dr. Rothenberg offers numerous pieces of evidence, such as this wall painting from the tomb of Rekmire 15th Century B.C.E. that purports to show Semitic people at work. Though it was not his intention, the evidence that he and other scholars present make a compelling case for the existence of a Hebrew presence in Egypt, it also makes a strong prima facie case in favor of the proposition that these Israelites in Africa were also Black people.
Passover Resources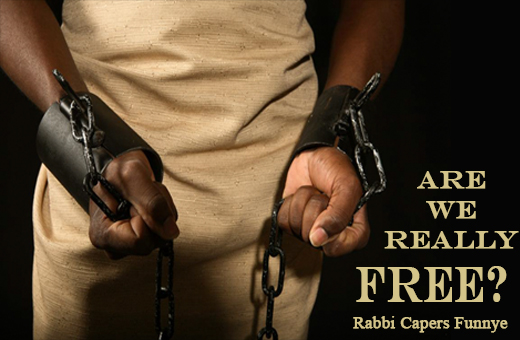 Are We Really Free? Rabbi Capers Shmuel Funnye We have made it to another Passover season, which marks the time of our redemption from slavery. We celebrate our sacred rituals of remembrance that call to mind the bitterness of slavery in ancient times and also the enslavement and freedom of our people in modern times.  […]